FOR IMMEDIATE RELEASE

Contact:
Edward Levinson
Email: edo@edophoto.com
Website:
http://www.edophoto.com/movies.html
Press Release
(日本語のプレスリリースこちらへ)
Lift-Off Film Festival Global Network Selects "Tokyo Story" by to be part of their prestigious line up of true independent cinema at this years Tokyo Lift-Off Film Festival 2016!


Local filmmaker Edward Levinson was recently awarded an official selection for his film "Tokyo Story" which was selected out of 1200+ global entrants, to screen at the prestigious Tokyo Lift-Off Film Festival.

At the event all of the films will be scored by the attending audience, where the winners are potentially screened at the ten proceeding Lift-Off global events, with the ultimate aim to give filmmakers like Edward Levinson the best exposure possible as they embark on their continued artistic journeys within the film industry.


Lift-Off
currently has festivals in London, Liverpool, Manchester, Las Vegas, Vancouver, Los Angeles, Singapore, Sydney, Hong Kong and Amsterdam.

James Bradley Co-Director and Co-Founder of Lift-Off says…

"Getting into any Lift-Off Film Festival is a massive achievement. The world of independent film has grown so much over the years that many of the grass rooted filmmakers and emerging professionals are left without much of a platform. We felt that many of these artists who were producing exceptional work were being hugely ignored – and deserved to be seen! Our judges are rigorous and we are quickly building a reputation of finding true undiscovered talent."

"Tokyo Story" is a black and white short movie about Tokyo. A homage to Japanese film director Ozu Yasujiro and his original 1953 "Tokyo Story". "The film was shot in bits and pieces over a year and a half. Concept, camera work, editing, and sound design were all done by Levinson. Shot directly in black and white, modern Tokyo takes on a look reminiscent of 50 years ago. Its a vision of the city from the point of view of someone who lives in the countryside but is enthralled with the all Tokyo offers. This unique view of Tokyo is backed by a sound design of fittingly ballet-like music. Levinson says, "I am happy to be honored with a screening at Lift-Off's Tokyo Film Festival in the very city that inspired this film."

Screening Date for "Tokyo Story" on Tokyo Lift-Off Film Festival DAY ONE:

April 11, 2016 Time: 6.30pm - 10.30pm. ( "Tokyo Story" 13 minutes will be screened at 8:44pm - tentative time)
What:
Short Film. Feature Film. World Cinema. Documentaries. Live Action Narratives. Animations. Music Videos.
Location:
UPLINK Factory
in Shibuya, Tokyo.

Link for tickets
チケットのリンク
Festival Website and Program Details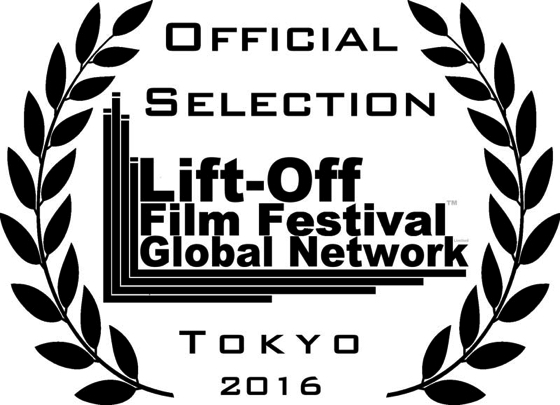 For more information contact Edward Levinson edo@edophoto.com
or visit the website at http://www.edophoto.com/movies.html (includes 1 Minute Trailer for "Tokyo Story")



Return to Edo Photo Movie Page
エドフォトムービーページへ戻る。